The back-from-holiday blues – we all know the feeling. You've enjoyed a week or two of life at a slower pace, reconnecting with your partner or family, switching off with a digital detox, swimming, chilling – and returning to the rush of regular life hits hard. Instead of immediately booking your next get-away to kick the blues, how about creating a holiday feeling that will last a lot longer than a packaged deal? Bring home what you love about a holiday and make relaxation a part of your every day.
Here are our five tips for creating the ultimate staycation retreat at your backdoor.
1. Start with a spruce up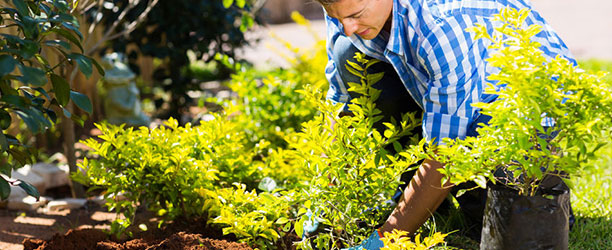 It's hard to sit down and relax when you can see jobs that need doing. So before you add in any luxuries, it's time to spruce up what you have. Give everything a good clean, get rid of the moss and mould, sweep up leaves and clear away the cobwebs. Fix any broken furniture and replace old deck nails that are popping out. It'll be easier to visualise your plans when you're starting from a clean slate.
2. Lush and green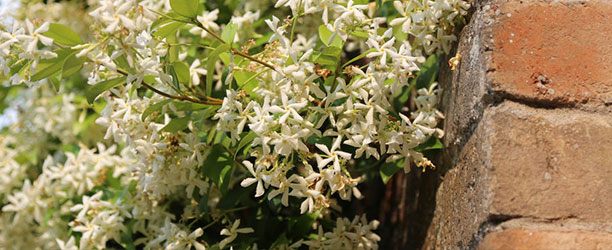 A resort feel usually makes us think of tropical plants. These grow well in northern parts of New Zealand, but can struggle in colder regions. Ask your local garden centre about how you can achieve a lush garden with plants that grow well in your area. Choose plants that are easy-care, and mulch to keep away the weeds. Think about a colour scheme that can make your space look more inviting, and plant fragrant plants near places you will sit. For instance, star jasmine growing up a trellis will give you perfume and privacy.
3. Spas: everyday luxury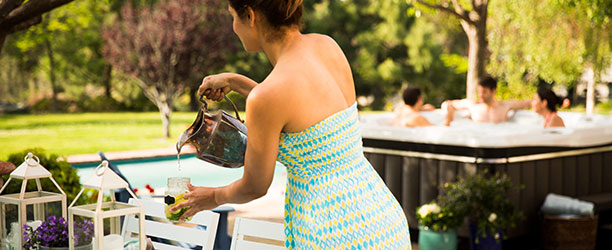 A spa (occasionally referred to as a hot tub in NZ or jacuzzi) is the staycation feature that will most encourage you to use your outdoor space year-round. A regular evening soak brings the holiday feeling home every day – creating a device-free sanctuary that helps families stay connected. The Hot Spring Highlife collection was developed with Designworks, a BMW group company, to create the ultimate in home spa experience. With features like ComfortControl and SmartJet, you can get your holiday massage at home with the touch of a few buttons.

4. Privacy and shelter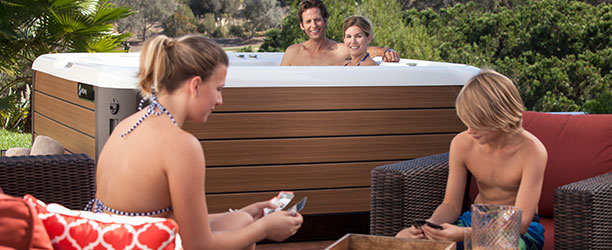 Plan screening in your staycation design to get the most use of your space. Urban outdoor spaces need privacy from the neighbours, and exposed spaces need shelter from wind. Screening and seating around a spa will help create the sanctuary feeling, and can be built in a variety of styles to suit your design and budget. Hardware stores have a range of pre-made metal panels with cut-out designs – you can stick with traditional trellis or be bold with black painted breeze blocks.
5. Mood lighting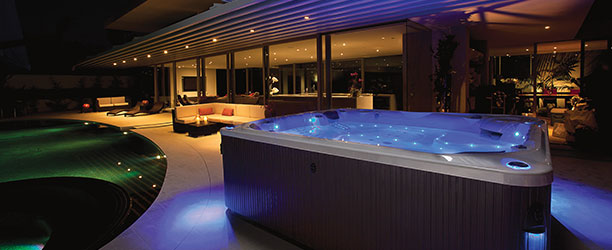 Lighting really does set the mood. Coloured spotlights under feature plants create atmosphere, and soft bollard lights leading down a path give a relaxing resort feel. Dimmable lights are perfect near a spa – turn them up if you want to soak in the evening with a book, or right down to relax.
Create the ultimate staycation retreat to upgrade your everyday.
Make a sanctuary at home – a place to connect with your family and get a daily dose of relaxation. With a spa, some landscape design and a bit of DIY, you can banish the post-holiday blues. Plan well to save time cleaning and weeding, with easy-care plants and a low maintenance spa like the FreshWater™ Salt Water System. You'll have all the relaxing you could wish for without needing to leave home.
Want to learn more about how a Hot Spring spa pool could compliment your lifestyle, contact your local Hot Spring Dealer today.