The Endless Pools® R-Series Difference
Energy efficiency
with Tri-Thermic™
Barrier System
Superior swim-in-place
experience 
Built with solid
and durable frames
RecSport™ Recreation Systems by Endless Pools® is an affordable, high quality alternative to inferior swim-in-place technologies. With three airless swim jets, seating for the family, spa seats with 27 hydromassage jets and plenty of room to move, the R120 sets a new benchmark for quality and value.
View the Range
Three Airless Swim Jets
Driven by one pump with multiple speeds, three swim jets provide a powerful and steady stream. The swim jets use a Venturi boost effect to draw in more water, multiplying the volume. This results in stronger resistance for exercise and recreation with less turbulence.
Exterior Cabinet
Designed for long-lasting durability with an attractive embossed pattern and available in Grey or Mocha, the Recsport® Recreation System will beautifully enhance any garden.
Solid Wood Frame and ABS Base Pan
RecSport Recreation Systems are built on a sturdy wood frame coupled with an ABS base pan that is built to withstand outdoor elements.
Spa Seating with Hydromassage Jets
The variety of unique seating options include three hydromassage seats, two "cool down" seats, and a 76 cm deep reef where kids can play.
Bluetooth-enabled Sound System (Optional)
For exercise or backyard enjoyment, nothing sets the mood like our optional, integrated 8-speaker system and subwoofer. It's easy to set up: simply pair any Bluetooth-enabled device to the system through the control panel to listen to your favourite music anytime.
Introducing the RecSport™ Recreation Systems
A high quality swim spa at a very affordable price
The most recognised name in aquatic fitness, Endless Pools is the pioneer of swim-in-place technology. Tens of thousands of Endless Pools families worldwide, looking to improve their health and stay active, have trusted Endless Pools for the last 30 years.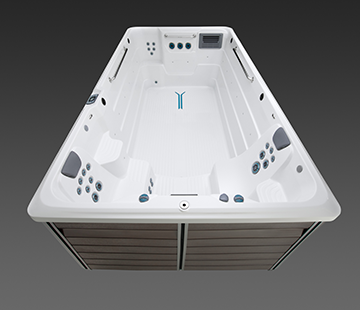 Shell Design
The spacious and seamless acrylic shell is available in Ice Grey and Alpine White and is built for durability and lasting beauty.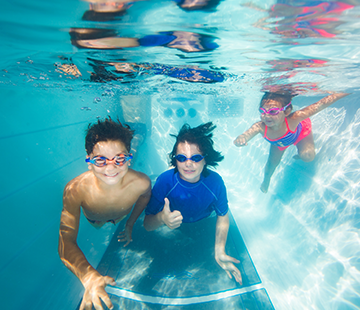 Water Management System
Water is kept crystal clear with fewer chemicals, using eco-friendly CD Ozone. Water circulates through the CD Ozone system using the hydromassage pump on low-speed.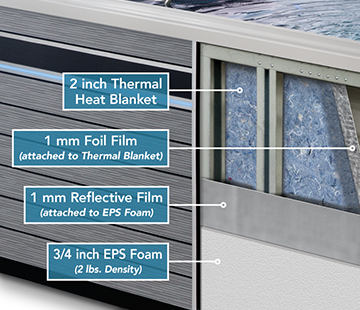 Tri-Thermic Barrier System
Three layers of insulation conserves heat, enhances energy efficiency and lowers operating costs. The Tri-Thermic™ Barrier System includes a 2 cm, 32 kg/m3 density expanded polystyrene foam and reflective film, combined with a 5 cm thick heat blanket and foil film.