Balancing intimacy with entertainment and functionality with cost-effectiveness, the Hot Spring range of 2-4 person spa pools makes luxury an option for everyone. On the smaller end of the spa pool spectrum, these units still offer almost all the features of larger models, but in a more compact and economical package.
2-4 person spa dimensions
Compact and cleverly shaped, 2-4 person spa pools fit a surprising amount into a neat little package. Dimensions vary from spa to spa, and can depend on whether the spa is triangular, rectangular or square. As a general rule, 2-4 person spas measure up to 2.15m in length and width, and up to 84cm in height. Any larger than that and you begin to enter the range of medium-sized, 5-6 person spas.
To work out the ideal spa for you, consider:

The maximum number of people that will want to enjoy your spa at any one time.

The amount of space available.

How much you'd like to spend.
When should you consider a 2-4 seater spa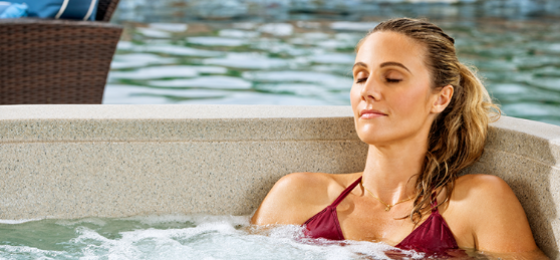 For sports recovery or hydrotherapy
Smaller 2-4 person spas are the perfect size for those looking to gain access to the therapeutic benefits of spa pools, with selected seats in Hot Springs spas providing targeted hydrotherapy. Being compact, the spa won't use much energy if there is only one person in need of a healing soak.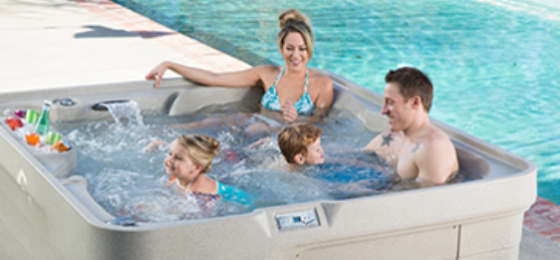 For couples or small families
2-4 person spas provide the perfect excuse to spend quality time together, whether as a couple or a family.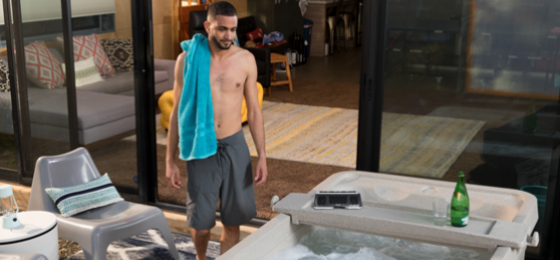 For properties with limited space
If you've got limited space in your backyard, your courtyard, or even on your balcony or rooftop, a 2-4 person spa may be compact enough to fit. Our cleverly shaped designs can squeeze into surprisingly tight spaces!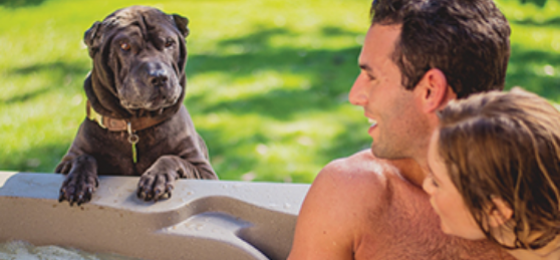 For those with a budget
With a lower upfront cost, simple installation and market-leading energy efficiency, a Hot Spring 2-4 person unit is the most cost effective way to secure your very own spa.
How much do 2-4 person spas cost?
Don't let size fool you – our 2-4 person spas offer almost all the features that you'll find in larger spas but at a fraction of the cost.
In choosing a Hot Spring compact spa you not only secure a feature-packed unit at a lower price but you also enjoy lower ongoing costs such as electricity and maintenance. The full foam insulation we use across all Hot Spring spas means that most of our 2-4 person spas can run on a standard 10 amp/240V power outlet. Maintenance is quick and easy, and you'll use less product in caring for your water.
The cost of your 2-4 person Hot Spring spa will depend on a variety of factors including size, model, functionality, features and optional extras. Click here for a quote or contact your local dealer to arrange a test swim!
2-4 person Spa Testimonials
Probably the best purchase we've ever made for ourselves
We absolutely LOVE our Freeflow Mini! When my husband returned from Afghanistan, we had only been in our new home for a year. So almost a year to the day last year, we bought a splurge gift...a mini spa! We use it so often. I just cleaned the filter today and was thinking about how this is probably the best purchase we ever made for ourselves and home. Everyone that comes over asks about it. Definitely don't regret this purchase!!!
Sheryl Dortch
Love it every day
"Replaced an old spa, perfect for inside of our enclosed patio, love the plug and play, easy setup and work's great. Perfect for our needs and easy to maintain."
Paul Schmidt