Virtual View™ Spa Pool App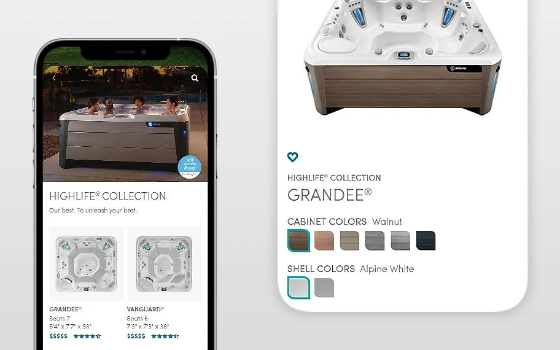 Browse Spa Pool Models
Find your favorite spas with the features, design and size that best fit your needs. Choose from an array of style and colour combinations and see how each can transform your space. Then, save your top choices to your favorites list.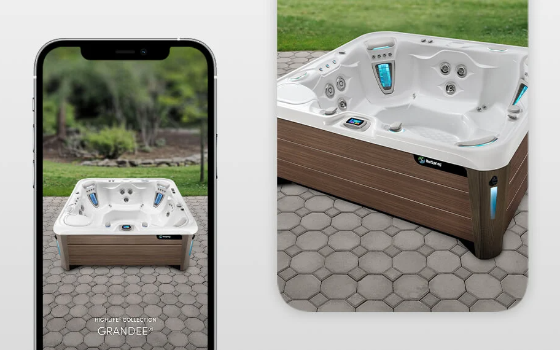 SEE HOW THEY LOOK
Simply point your device's camera where you want your hot tub. With a touch of your finger, a three-dimensional image of the spa model you choose will appear on your screen. Walk around and look inside. Rotate and adjust its position until you find the spot that's just right for your new Hot Spring spa.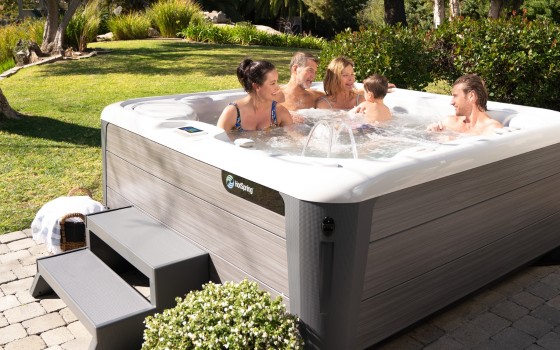 BRING IT TO LIFE
Creating your ultimate backyard retreat is easy, fun, and convenient with the Hot Spring Spas Virtual View AR app. Once you've narrowed down your choices, you can connect with your local Hot Spring Spas dealer to share your favorites. Your dealer will help make your virtual spa choice a reality so you can start enjoying your new daily wellness routine.
Are hot tubs good for your health?
A hot tub is a tool that fits within the broader medical discipline of hydrotherapy. Warm water has been proven to soothe the human body in a number of different ways:

The heat widens blood vessels, assisting the body's circulation.

A hot tub's directional jets can enhance this flow further.
The warmth can loosen tight muscles and reduce swelling.

The buoyancy takes weight off your joints, reducing wear and pain.
While the health benefits of hydrotherapy are most commonly associated with the elderly, the truth is that young people can benefit just as much. Click here to read how a Hot Spring spa has changed the life of one young customer!
How to use the AR View™ App?
Watch Now
Request a virtual showroom tour
Explore our full range of Hot Spring spa models from the comfort of your own home.
Request a personalised virtual showroom tour with one of our experience Hot Spring Spa experts.
Learn more