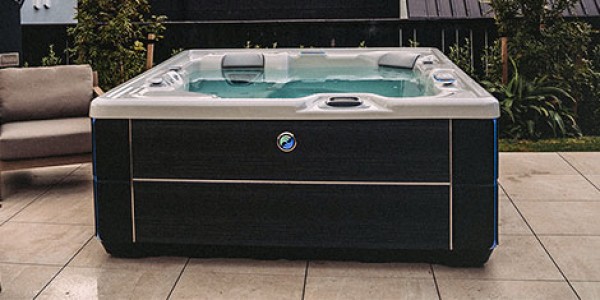 Discover your ideal spa pool model with our step-by-step guide. No matter what portable spa or swim spa model you select, you can count on a reputation built over 40 years to provide the Absolute Best Spa Pool Ownership Experience™ in NZ.
Help Me Choose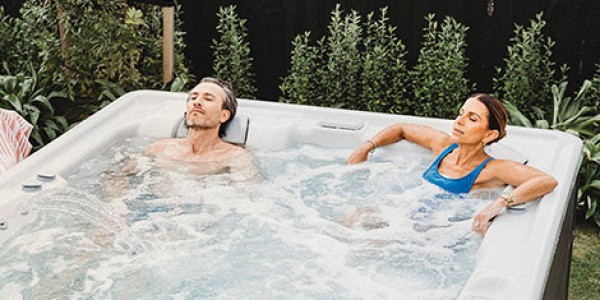 Discover the unparalleled Hot Spring difference and experience the ultimate in relaxation and rejuvenation. Take the first step towards a more luxurious and soothing lifestyle by requesting a no-obligation quote from your trusted, nearby Hot Spring Spa dealer.
Gat Quote
Are you looking to upgrade your old spa? Find out how much your existing spa is worth to trade-it in for a new Hot Spring Spa. Request a free valuation today and you could be saving money on our new energy efficient technology.
Learn More
Discover the Hot Spring® Difference
Better Performance
Enhanced performance and
innovative Smart Features
Better Water
Cleaner water made easy with exclusive
Hot Spring water care filtration systems
Better Massages
Designed for the ultimate
massage experience
Dale Paretovich manufactured the first portable and fully-insulated spas from his Hillcrest garage in 1980 and soon brought the Hot Spring brand to New Zealand shores. Over the four subsequent decades Dale has seen many spa pools and brands come and go, while Hot Spring has gone from strength to strength.
Holding the title as the oldest spa retailer in NZ, as well as the largest importer of Hot Spring spas, Endless Pools swim spas and spa componentry in the southern hemisphere, Hot Spring spa pools are now a backyard staple for many Kiwis.
Our Difference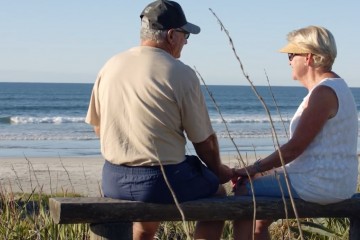 2 August 2021
Anne and Henry, Hot Spring Spa customers for 15 years
We cannot praise Hot Spring Spas highly enough for their professional customer service and dedication to the passion of the product they love. We have always used the recommended chemicals and followed the maintenance requirements from day one. Verla Dawick at Hot Spring Portable Spa in Albany always made us feel welcome, when we spoke to her, or saw her at the Home Shows throughout the country. We always dealt directly with Verla over the years, but since moving to the Bay of Plenty, we now deal with the Ford Hot Spring Spas in Tauranga. They are also very friendly to deal with and very prompt with delivery of product. We have recommended the Hot Spring Spa to many people, especially after 15 years of having the same spa. In fact, our neighbours in Ohope now own a Hot Spring Spa! Hopefully, we will continue to enjoy our Blue Lagoon for many more years to come.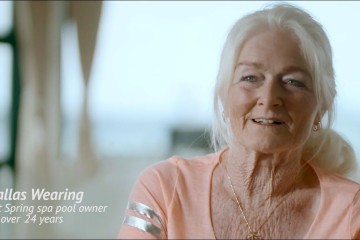 2 May 2018
Soaking off aches and pains in a Hot Spring® spa for 25 years
Auckland-based Dallas tells why purchasing a Hot Spring® spa pool was the best decision she and her husband ever made for their wellness and family bond. Watch to learn more.
1 September 2019
How a Hot Spring® spa changed Malachi's life
Malachi has a genetic disorder so rare it is yet to be named. It causes muscle degradation resulting in intense cramping. His Prodigy spa has given him much pain relief. Watch to learn more about Malachi's miraculous story of wellness with a Hot Spring® spa featuring both Malachi and his mother Julie Agnew.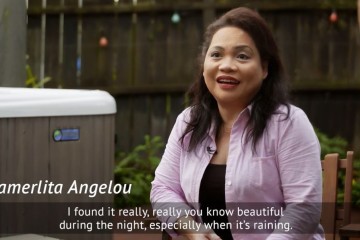 1 October 2019
Building stronger family connections with Hot Spring®
Auckland-based Mamelita (Ellou) Angelou shares her family's experience with Hot Spring® Spas and why her family continues to enjoy and build connections while using their Grandee https://youtu.be/sB_SneP4whcspa pool over the last several years.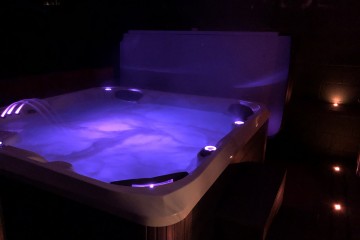 1 August 2020
We are extremely happy with our spa investment
Just a quick email to say how grateful we are for having Caroline assist us with the purchase of the Kawau spa.
Just a quick email to say how grateful we are for having Caroline assist us with the purchase of a Kawau Spa.
We wanted to take time to ensure we had found the right spa for our needs and Caroline allowed this. You should be proud to have such a loyal and honest worker in customer service, we have already recommended Caroline to our friends who are also thinking of a spa purchase.
Our spa was installed today here in Silverstream, Lower Hutt. I was also very impressed with Ryan your Hot Spring installer and his attention to detail.
We are extremely happy with our spa investment and will definitely be recommending to our friends to deal with both Caroline and Ryan in future for fantastic customer service.
Best thing I have ever purchased!
My Hot Springs Relay Spa is hands down the best thing I have ever purchased. Not only is it great for our whole family, it is my little slice of luxury where I can enjoy peace and quiet at the end of a long day. The Hot Springs spas are the best quality out there, I wouldn't go for any other brands, they just don't live up to Hot Springs! The team are also very helpful with after sales care so all is all an amazing experience and service.
The customer service is excellent
Purchased a re-conditioned Spa from this company. It was pre -checked and cleaned. The customer service is excellent, they are always available to answer questions. I am really pleased with the condition of the spa, the extra power costs are negligible too. Highly recommended.
Brilliant follow up Warrantee Service!
When things go wrong you really get the chance to see how much an organisation really cares. Well when we sprang a leak from our thoroughly loved Hotspings Spa these guys were right there. Without question Bea the Service Manager had someone booked to visit. Tejpal the technician on the job was amazing. So knowledgeable, reasurring, and what seemed like a major to us was sorted within the hour. He was so very helpful with maintenance tips for preserving life of the pool, and ressurred us they were just a call away. It was right there I felt the value of buying the Hotsprings premium brand. Thanks guys, you are certainly walking the talk!
Verla Dawick extremely obliging in every possible way!
I found the salesperson named Verla Dawick extremely obliging in every possible way. She went absolutely out of her way to ensure I would purchase exactly the correct pool that was suitable to my needs. I asked numerous questions and I found Verla very knowledgeable and extremely helpful, she couldn't have done enough for me, and I would recommend Verla to anyone interested in buying a hot springs pool in future. A most wonderful person to deal with.


Professional, quick and good advice
Professional, quick and good advice - we are really happy with our spa and as first time spa owners we had no idea what would suit us and how we should approach it- Caroline absolutely helped us out. Caroline answered calls when we had questions and she is clearly a committed and hard working person, with a great sense of humour!
5 Reasons to Choose Hot Spring Spas

Energy Saving
One of the very few spa pools that complies with the strictest energy commission in the world

Warranty & Safety
Unconditional spa warranties and stringent safety certifications ensure peace of mind, guaranteed

Made for NZ
Our portable spas meet the highest standards for safety, durability and quality

Luxurious Spa Water
Best water possible, less effort with no-bypass filtration system and easy salt water care

Delivery & Install
Our experienced Hot Spring professionals will manage your spa installation process from start to finish