Hot Spring Spas Warranty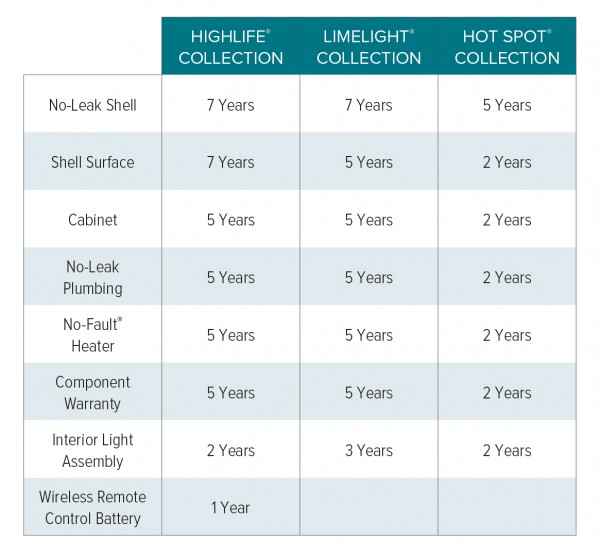 Hot Spring® Spas take the highest level of pride in making our industry-leading spas and accessories, backed by a combination of unconditional spa warranties by the only publicly owned spa pool company in New Zealand.
This allows Hot Spring® customers to have access to spa parts for every spa pool model ever manufactured for the last 20 years. This mean should in the rare event you need spa replacements down the track, we can supply these. No other spa company in New Zealand and Australia can offer this peace of mind, guaranteed.
In addition, our 5-year component warranties exceed the current industry standards to ensure Hot Spring spa pools continues to run at its peak efficiency year upon year to deliver The Absolute Best Spa Pool Ownership Experience™.
Take the time to browse through our Hot Spring warranties in full detail to confirm our commitment to quality on our spa pool products and accessories.