There's nothing quite like relaxing in a hot tub with a cool drink after a hard day's work. The benefits are many. Not only can sitting back in a bubbling spa alleviate pain and stress but it can also improve your circulation. But, you may ask, "can a hot tub be added to an existing pool?".
The simple answer is yes, you can. It's quite feasible if your pool is lined with concrete and built into the ground. If you have a fibreglass pool or one with a liner it is more difficult but don't fret, there are still options of adding a hot tub to your pool area.
There are four key routes of adding a hot tub to an existing pool and we're going to look at each one in more detail. Then, we'll also discuss the pros and cons of both attached and standalone hot tubs.

Adding A Hot Tub During A Pool Renovation
If you're planning to renovate your pool, this is a great time to add a hot tub into the design. Most pool renovations require you to empty the pool to carry out the required structural work.
Before you start the renovation, talk to a pool company to discuss the best way to add a hot tub to the existing structure. You might want to totally redesign the shape of your pool to accommodate the spa.
But, there are many benefits of doing this type of renovation. Because your hot tub and your pool will share the same water, maintaining the water chemistry of both is much easier. Plus, there will be less plumbing required because your hot tub will tap into the existing water circulation system of your pool.
Once the tub has been installed, your existing pool will have to be resurfaced to ensure that there are no leaks from the addition of the spa.
This may be a major renovation project but the benefits that you gain are well worth the investment. Not only will you get immense enjoyment out of your hot tub but you'll also add value to your home.

Adding An Inground Spa Adjacent To Your Pool
If you don't want to touch the structural integrity of your existing pool, you can easily add an inground spa adjacent to your pool.
This will, of course, be a stand alone hot tub that will have its own plumbing and filtration system. However, you'll find that this may be the best solution if your existing pool is made from a fibreglass shell or has a liner.
It will still require some excavation work as you have to dig the hole for the spa to go into. If you have paving or a deck around your pool area, you may have to remove some of this to make way for the hot tub.
But, this can also be beneficial because you can totally redesign your landscape to incorporate the spa and create a nice, relaxing environment.


Adding An Above Ground Hot Tub To Your Pool Area
If an inground hot tub seems like too much work or expense, you could also consider adding an above ground one to your pool area. This may require you to renovate your pool decking to accommodate the hot tub but this is a minor job compared to a pool renovation.
Although you'll have to climb out of your hot tub to get into the pool, this could be the most affordable option if you're on a budget. One other benefit of this is that you can locate the hot tub closer to your backyard entertaining area and then just create a natural flow through to the pool.
Remember though, as this hot tub is also a standalone unit, it will require its own pump and filtration system.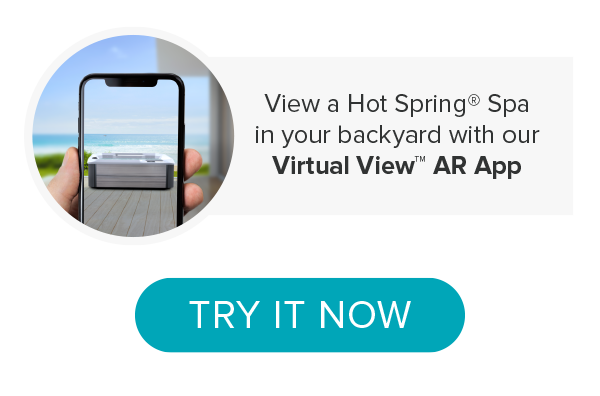 Adding A Spillover Spa Adjacent To Your Pool
Even though a spillover spa is a standalone unit and won't affect the structural integrity of your pool, it does have the ability to share the same water. Thus, you'll only need the one pump and it will be easy to maintain the water chemistry as well.
In addition, these units are relatively easy to install because they come as preformed shells. All you have to do is dig the hole for the spa and lay the foundation. Once you position the shell of the hot tub into the prepared hole, all you have to do is connect the plumbing into the main pool equipment.


What Are The Benefits of Adding An Attached Spa?
There are many benefits of installing an attached hot tub:
Durable and built to last

Can be designed to match the look of your pool

Will increase the value of your property

It's easy to move from the hot tub into the pool

It can extend your pool area for when you have friends and family over

It shares the same water as the pool so there's no separate water treatment needed
Disadvantages
Can be quite costly and a time-consuming renovation

Harder to heat in winter as it takes plenty of energy to keep the pumps running

Can cost more to run than a standalone hot tub

If the pump stops working you can't use the spa or the pool

You're limited with the position of your hot tub as it needs to be next to the pool
What Are The Pros And Cons For Adding A Standalone Hot Tub?
Having a standalone hot tub either adjacent to your pool or closer to your backdoor also has numerous benefits and a few disadvantages.
Benefits
It's a more budget-friendly option

Ideal for smaller spaces

Easier to heat up and keep warm in winter

Can be located anywhere, not just adjacent to the pool

These generally have more powerful pumps to provide a deeper massage

Requires less energy to run as the temperature is easy to maintain

These have easy to use controls

You can still enjoy the use of the hot tub even if you close your pool over winter

You can take it with you if you decide to sell your house and move

Disadvantages
You need to test and treat the water on a constant basis

May not be as durable over time as an attached inground spa

You have to step out of the tub if you want to jump into the pool to cool off
Frequently Asked Questions
How much does it cost to add a hot tub to a pool?
The price can vary depending on the size and customisation. Attached hot tubs can range from $5,000 to $25,000.
How long does it take a spa pool to heat up?
This depends on the time of year and the air temperature. It can take around 6-7 hours in summer and as much as 12 hours in winter.
How do you drain a spa attached to a pool?
You can generally do this with a garden hose. Once you've drained the tub, make sure you drain the bleed lines by attaching the hose to the auxiliary spigot. Make sure you open the ball valve on the spigot to drain completely.
Why should you consider purchasing a hot tub?
Adding a hot tub to your existing pool will not only improve the value of your home but you'll get many health benefits from this addition as well. Your daily stresses will just melt away as you sit back and let the bubbles massage away your aches and pains.

You will have much more fun entertaining your family and friends when you add a hot tub to your pool area. In fact, you might have trouble getting your friends to go home.
So, don't wait any longer. There's not time like the present to add a hot tub to your existing pool and start enjoying all the benefits.
Want to learn more about Hot Spring's range of spas and swim spas? Request a call back from our spa pool expert.