Enjoy the best of both worlds: a relaxing spa pool and a fitness-enhancing swim spa, all in the comfort of your own backyard. Whether you're a professional athlete, a casual swimmer or someone with limited mobility, an Endless Pools swimming machine offers a compact and economical yet beautiful and incredibly effective alternative to in-ground pools or bulky home exercise equipment.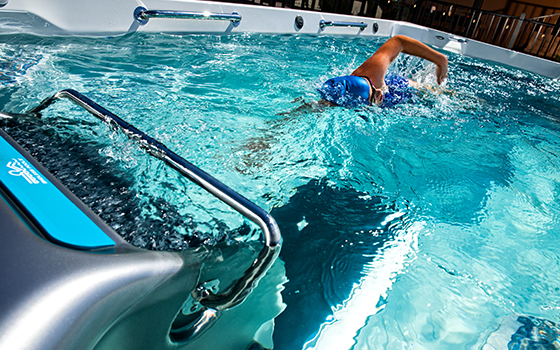 What is a swimming machine?
For a superior swim-in-place experience, look no further than the Endless Pools Swim Machine. Its custom-made, hydraulically powered propulsion system creates a laminar current of up to 19,000 litres per minute. Wider than your body and deeper than your stroke, this current offers the most reliable and effective resistance swimming experience on the market, and brings it to your backyard.
Multiple conditioning grills smooth and redirect the water, resulting in a swim current that is free of turbulence. Even at full power, the experience is exactly like that of swimming in the smooth current of open water.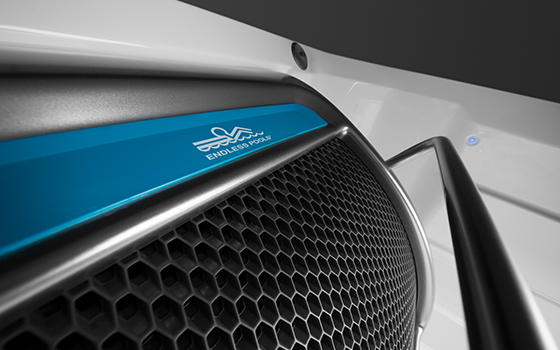 Swimming machine design
Every element of the Endless Pools Swim Machine has been crafted to deliver the ultimate swim-in-place experience. There is the hydraulic propulsion system, the carefully designed tub that feeds and directs the flow and the heavily insulated shell and cabinet that ensures your pool is always at the ideal swimming temperature.
An Endless Pools Swim Machine can deliver a highly customised swimming experience for everyone in your household; everything from the gentlest hydrotherapy to soothe aching joints and muscles, to a current that would make Michael Phelps blush. Simply adjust the current using the inbuilt control panel and get swimming!
When compared to a traditional spa pool, the Endless Pools Swim Machine delivers a truly unique experience. It grants you the opportunity to get active, whether swimming or using one of the number of fitness accessories available for the unit, including treadmill, water bike and rowing machine. The health benefits of hydrotherapy have long been known. Submerging yourself in warm water:

Opens blood vessels, aiding circulation.
Loosens tight muscles and reduces swelling.
Takes weight off your joints, reducing wear and pain.
Helps your mental state by easing stress and promoting relaxation.
Swimming machine accessories
With a range of exciting accessories, Endless Pools customers are given the opportunity to make their Swim Machine experience entirely their own. Optional Swim Machine accessories include: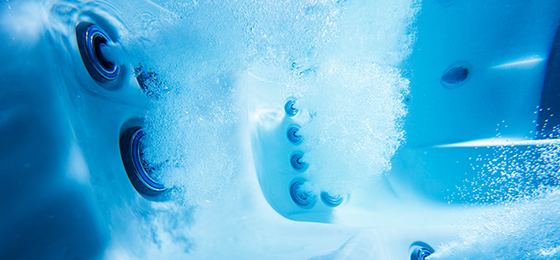 Hydromassage seating
Our top of the range models not only offer a swimming area, they also include a separate section of hydromassage seating, perfect for warming up, cooling down, de-stressing and socialising.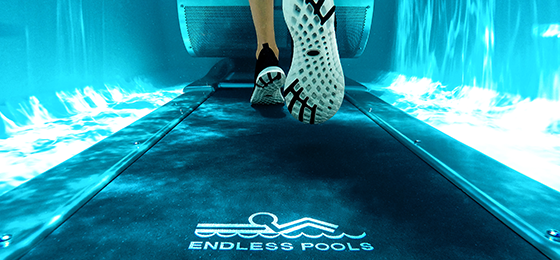 Underwater treadmill
A fantastic way to get active for those with aching joints and muscles, the underwater treadmill has a range of 0.16kph – 9kph.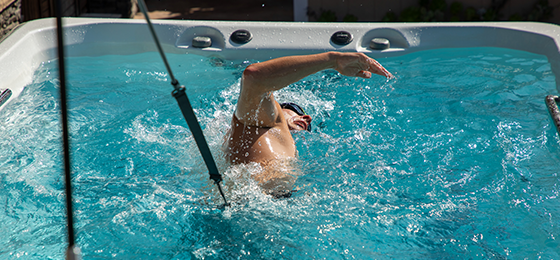 Swim tether
Use the swim tether to improve your swimming form by anchoring yourself in the middle of the current. Great for beginner swimmers or first time Swim Machine users.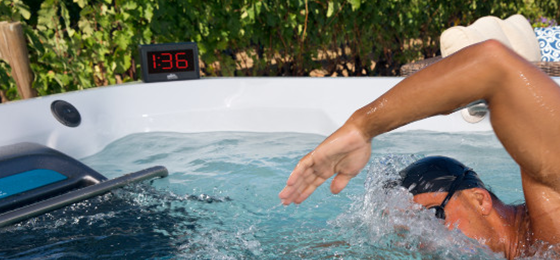 Pace display
Keep an eye on your performance with the heads-up pace display that tells you exactly how fast you're walking or swimming.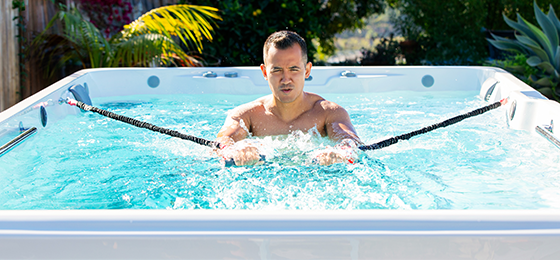 Row bar/resistance kit
Combining strength work and cardiovascular exercise, our row bar and resistance kit will have you working your entire body.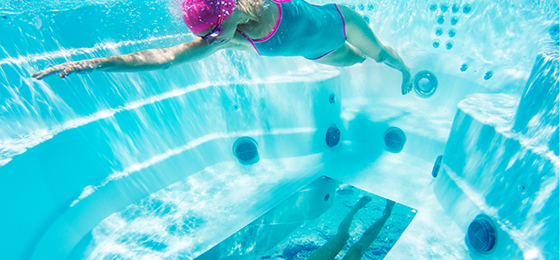 Underwater mirror
Refine your stroke with the underwater mirror which gives you real-time feedback on your form.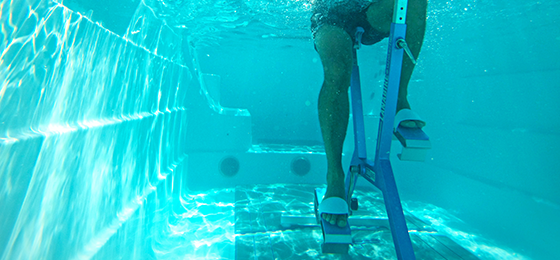 Water bike
Enjoy the challenge of having water resistance acting upon your legs while you ride. This unique workout will have you working muscles you didn't realise you had!