Spa Pools Taranaki
Located in the heart of New Plymouth, Poolside Taranaki showcases a wide range of Hot Spring® Spas and Endless Pools® Swim Spas in their premium showroom. Why not take a test swim? Get in touch today, we'd love to hear from you.
Poolside Taranaki
16 Leach St, New Plymouth 4310
http://www.poolsidetaranaki.co.nz/
Opening Hours
***NORMAL STORE TRADING HOURS*** Please check Google for the most updated hours.
Monday to Friday: 8:30am to 5:00pm
Saturday: 9:00am to 3:00pm
Sunday: 10:00am to 3:00pm
About Spa Pools Taranaki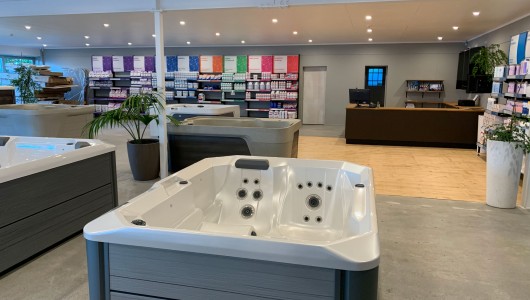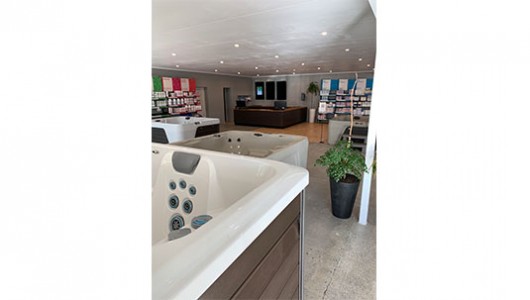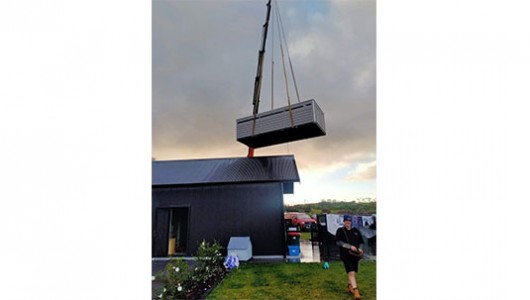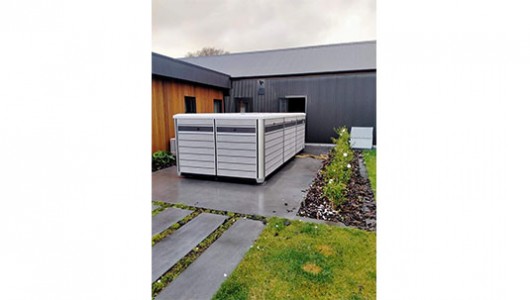 About Poolside Taranaki
Poolside Taranaki have been providing their local Taranaki community with high-end spa pool products and services for over two decades, most recently from their new, generously proportioned store at 16 Leach Street, New Plymouth.
Packed with Hot Spring spa pool and Endless Pools swim spa models, many of which are full, warm and ready for a test soak, the Leach Street spa shop is designed to help you find your perfect spa. The team appreciates that a backyard spa represents a significant purchase, so at Poolside Taranaki you can try before you buy!
And once you've taken your new model home from the store, the experienced Taranaki Poolside team will be there to support you, helping you to enjoy the finest spa pool ownership experience possible.
Experience & team
With decades of experience under their belt, Poolside Taranaki owners Michael and Rebecca Askin know exactly what locals are looking for in a brand new spa. This deep knowledge and experience is also married with real passion and enthusiasm – the team are forever excited about helping customers find the product that will enhance their lifestyle.
The Askins are ably supported by store manager Esta and service mechanic Jonathan, who provides all the after sales care and support a customer could ever need. No matter whether you're considering becoming a spa pool owner, looking to upgrade, or searching for advice on how to make your spa ownership experience better, the friendly team is ready to help.
How long have they been located there?
While Poolside Taranaki has been servicing the local area for over 20 years, their 16 Leach Street store in New Plymouth is a more recent development. The store can be found in the heart of New Plymouth, just outside the CBD (right in front of New World.)
Local transport
Poolside Taranaki can be reached by public transport, with the number six bus stopping just around the corner. Visit the Taranaki Regional Council website for more info on routes and timetables.
Parking
Poolside Taranaki boasts plenty of parking at the front and the side of the store, which is also wheelchair accessible.
Products and services we offer at Poolside Taranaki
Hot Spring spa pools:

Shop a range of the finest swim spas in Taranaki.

Spa pool accessories:

Customise your spa experience with a wealth of optional extras.

Spa pool care products:

All the products you need to keep your spa performing at its peak.
Reviews
"Poolside Taranaki have given us great service over many years. All staff are friendly and helpful. The franchise owner Michael is a very knowledgeable person and goes the extra mile to help their customers. If you want quality and back up service this is the place to go for your new spa." – Don Openshaw
"From the moment I walked into the shop I was met with a friendly smile and can-do service, we were over the moon when our pool arrived early and delivered with all information clearly stated, excellent service were soooo overjoyed with our hot pool." – Joanne Hughes
"Comprehensive stock for all your spa and swimming pool needs. Water testing and excellent advice on hand. Friendly knowledgeable owners." – Patrick Morris
Areas we service:
Hot Spring Spa is your trusted spa dealer servicing areas in Taranaki. We are dedicated to providing exceptional services to our valued customers in the suburbs of Taranaki. We are also proud to be servicing suburbs in the area including:
New Plymouth, Hawera, Waitara, Inglewood, Stratford, Oakura, Bell Block, Eltham, Opunake, Okato, Manaia, Patea, Urenui, Rahotu, Kaponga, and Normanby.
Services Offered
Backyard Consultation
We can meet with you to determine the best location for a spa pool in your yard.
Delivery Available
We can deliver your new spa pool right to your backyard.
Service Department
We're here to assist you after you purchase your spa pool.
Test Soak
Arrange a time to come in and give one of our hot tubs a try.
Watercare Analysis
We'll help you make sure your spa pool has the cleanest water possible.