Bringing the holiday feel home
Most outdoor spaces are about getting the luxury resort feel at home – think outdoor rooms and tropical landscaping.
A salt water spa pool is the fastest way to bring the holiday feel into the everyday. Once usually only found in luxury resorts and historic baths, salt water pool technology is now available at home. From quality family spa pools, romantic couple pools through to larger spas for friends, all exclusively through Hot Spring®.

Smarter cleaning, fewer harsh chemicals
The ACE Salt Water System cleans spas differently – it's an automated, low-maintenance cleaning technology that promotes active oxygen – the world's most powerful yet natural sanitiser to clean the water. Also known as advanced oxidation, this is the same process used to treat and purify water in the food manufacturing industry.
The ACE system works by generating oxygen from the spa water using diamond electrodes. The active oxygen cleans the water and reacts with the salt in the spa to create chlorine in a less harsh form than stabilised, packaged chlorine. Small amounts of measurable chlorine are produced within the system, set to suit your usage. And there's less of it too – with the ACE system, the chlorine levels will be the same as in standard drinking water, but your spa water will still be sparkling clean.
With chemical levels much lower, water feels softer, is kinder on skin and eyes, and your soak feels more natural and luxurious.
If you're using the spa more, simply adjust the smart system on the control panel to suit. It means your spa is always clean, sparkling and luxury-resort ready.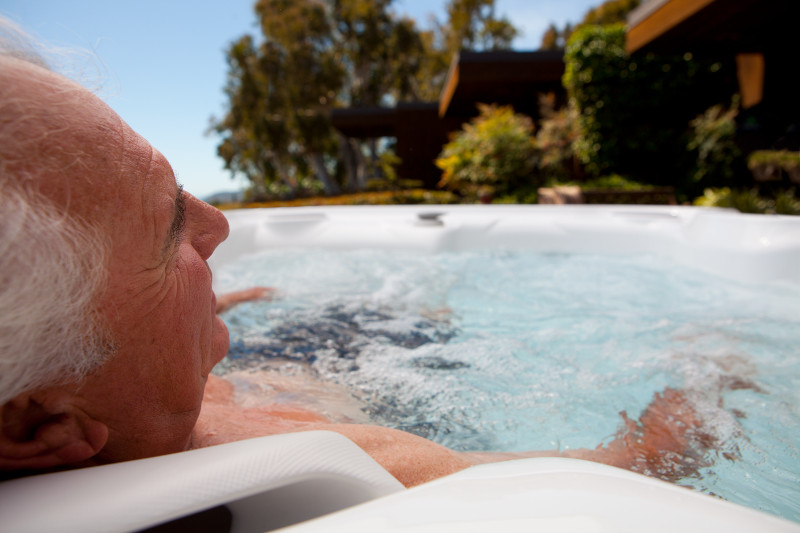 More time to relax
The Hot Spring ACE automated cleaning system means maximum relaxation without having to check the water every day. With easy-to-follow weekly, monthly and 90-day maintenance checks, your spa takes care of the rest. A quick check of the water with a test strip is the only weekly maintenance you're likely to do. Every 30 days a green light on the spa control panel will remind you to confirm your ACE settings, clean the filters, test and balance the water and add any water care products you may need. You'll need to clean your ACE cell every 90 days and replace it every 2-3 years to keep the system working. Compared to the work of some other spa systems, you'll spend far more time relaxing in an ACE salt water spa than cleaning it.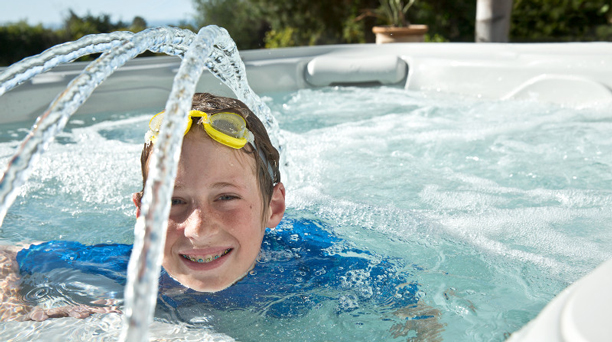 Closer to nature
You can literally feel the difference in an ACE spa. Natural chemicals mean the water lasts longer, feels softer and is closer to nature. When maintained regularly, the spa water can last up to a year so you'll spend less time between refills, saving you money. You also spend less on power to reheat the spa and it's better for the environment.
With none of the harsh acidic stabilisers used in packaged chlorine, which can irritate eyes, smell strongly and dry out your skin, you'll get a comfortable, indulgent soak every time.

Find out more
The ACE Salt Water System is an option for all Highlife®, Highlife NXT and Limelight® Collection spa models. Talk to your local Hot Spring dealer to find out more.